When Tom Bronson of Mastery Partners — an exit planning business that's been around since 2014 — approached us about creating a conference for business owners designed to educate them in exit planning, we were ecstatic to say the least. There just wasn't a conference like this anywhere in the US, but the need for it — as we knew from our years of work with exit-planning clients — was and is huge.
Tom is high energy and was ready to hit the ground running, but we wanted to pump the breaks just a little bit so that we could implement our Vision Value Model™ and ensure we did this right. A conference like this could potentially transform the lives of hundreds of business owners. We wanted to make sure it had the highest chance of success.
And success was in no way guaranteed for one simple reason: most business owners have no clue how hard it is to sell a business. They don't even know they need a conference like this.
They have no clue how much it will benefit them. It was a huge challenge to figure out how we could educate business owners to the point where they realized they needed the information that Tom and his hand-picked sponsors and partners would give them.
He already had a name — the Business Transitions Summit — and he had a budget to throw behind it. He wanted this to serve as a big marketing win for his business as he'd be able to plug his services to all the attendees and show them that he was the right person to hire as an exit planner.
As always, we started with Tom's vision.
Not Just One Conference — Success That Can Be Replicated
When we sat down with Tom and talked about his vision for this conference, he explained that this wasn't just going to be a one-off event. In fact, he wanted to create a model that he could apply in any city in the world — Dallas-Fort Worth just happened to be where that model would be tested.
This was a brand new event, a brand new marketing initiative for his business, that was targeting a new audience that he hadn't been able to tap into yet. He needed ways ot connecting with that audience and educating them on the problem that they didn't know they had.
While his budget was big, it wasn't unlimited, so we worked with him to come up with strategies that would be as effective and efficient as possible for a first-time event.
Tom wanted to hand-pick the Business Transitions Summit's sponsors, speakers, and even attendees to make sure it was as high-quality as possible, but he wasn't sure how to do that effectively — or without accidentally keeping people from coming.
With all this in mind, we got to work.
Designing the Vibe, Creating Partnerships, Building Processes
The first thing we needed to design was the vibe — and marketing assets to go with it. As we were helping Tom define his vision, it became clear very quickly that he wanted the Business Transitions Summit to be as high-end as possible.
He had already identified some speakers that he wanted to bring on and some sponsors he wanted to work with. We realized that there was a big opportunity here — these people and businesses were all already well known. They had their own audience, people who might come to the Business Transitions Summit if they knew they needed to.
That meant we needed to do more than ask these people and businesses to show up — we needed to partner with them and give them the resources they needed to educate their audience on the problem that the Business Transitions Summit would solve for them.
We created a ton of marketing assets that we then shared with the speakers and sponsors Tom hand picked.
This content educated their audiences on the hard facts of exit planning, like the fact that 83% of business owners fail to successfully sell their business when the time comes and that you often need 3–5 years of work before you can sell for a high amount.
We packaged this content in beautiful branding kits that Tom could send directly to these stakeholders. The content was plug-and-play — with a small amount of work, they could start getting their audiences educated on the problem and excited about the conference.
We even did workshops and calls with them all to show them exactly how to implement what we'd given them to maximize its impact.
Everything we created was reusable and white label, with simple fill-in-the-blank sections that each sponsor or speaker could put their unique brand information into. This ensured that these assets could be used for any Business Transitions Summit in any city and for any sponsor or speaker that Tom wanted to go with in the future.
The branding for the Business Transitions Summit itself was similarly white label — it could apply to any city in the world.
Along the way, we A/B tested everything we'd created to find what worked best and what didn't so that Tom would have strong data to guide the next conference he put on.
With all that pre-event work complete, it was time for the Big Day.
A Major Success
The event couldn't have gone smoother. We spent the day racing from speaker to speaker, ensuring that the professional camera and film crew on site was taking tons of great pictures and videos that could be used to promote future events.
We also spent a lot of time talking to attendees and getting their feedback, both so that we could improve the event and so that we could share their positive experiences directly in future promotional content.
It was clear right away that we'd achieved our attendance goals, and the reviews we collected from attendees both during and after the event couldn't have been better.
Tom walked away with a clear model for success — in fact, he's already planning the next Business Transitions Summit.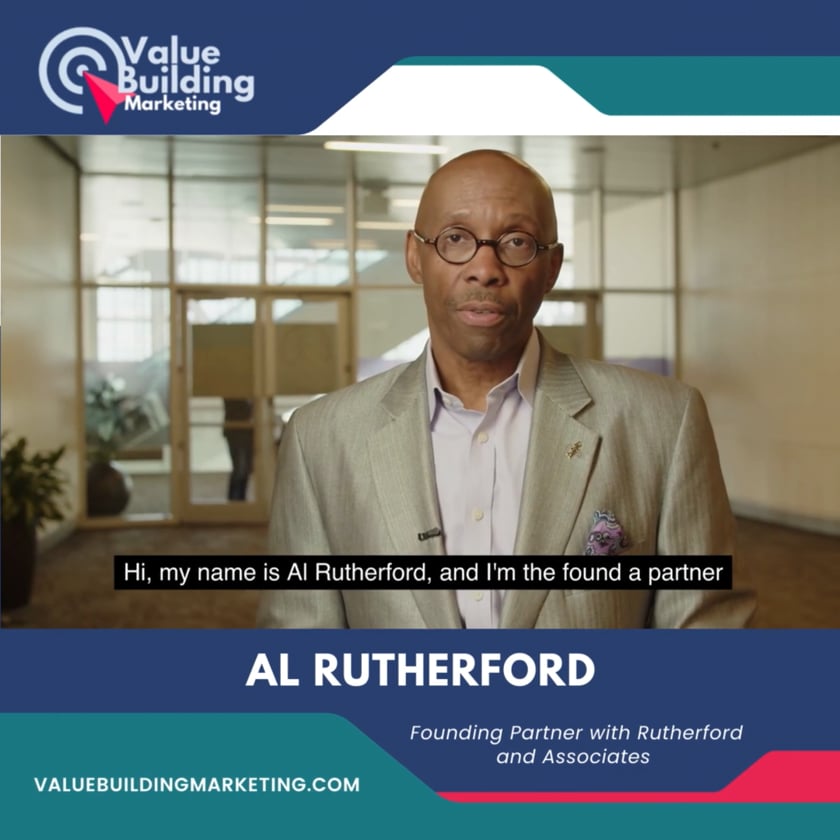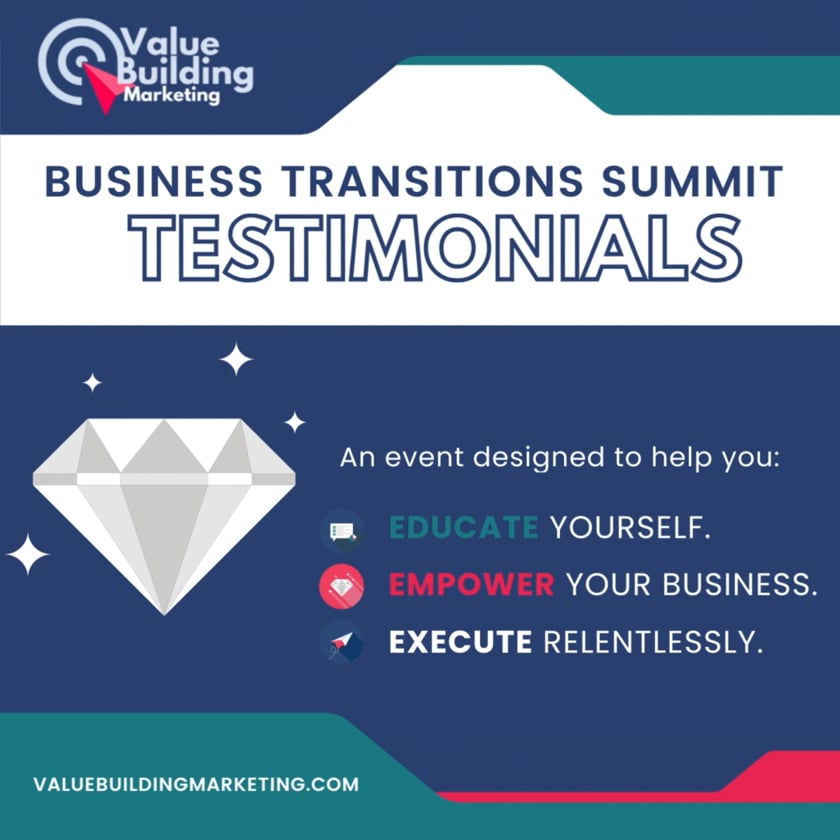 If you've got a Big Idea like Tom had but aren't sure how to implement it, we'd love to talk.
Let's Talk About Your Big Idea
If you've been thinking about a big marketing initiative that could have a huge impact on your community while massively benefiting your business, let's make it a reality.